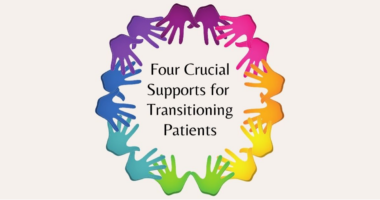 A recent study reported that 27% of transgender individuals postponed or chose not to receive necessary medical care for fear of experiencing discrimination. We will explore four types of support – peer, financial, educational, and mental health – each playing a pivotal role. Healthcare providers hold a unique position in providing and connecting essential support during the intricate process of transitioning patients.
Peer Support: Creating a Sense of Community
Peer support goes beyond fostering camaraderie; it validates experiences and alleviates the isolation that many transgender individuals encounter. Online forums, chat groups, and in-person meetings all contribute to cultivating a sense of community, mutual understanding, and collective growth.
Peer support acts as a lifeline for many patients. It involves shared journeys and the empowerment derived from connecting with others who truly comprehend.
Online communities like Susan's Place offer forums, resources, and chat rooms for transgender and gender diverse people. For in-person connections, organizations like PFLAG offer local support groups in many areas.
Financial Support: Easing the Transition Financially
The financial costs associated with gender transition can be overwhelming. However, guidance from healthcare providers can open avenues to financial assistance, to assist patients with counseling, hormone replacement therapy, surgeries, legal fees for name changes, and more. For many, financial support is critical to make these essential parts of the transition process accessible.
Financial support can come from various sources, like personal savings, crowd-funding, non-profit grants, and healthcare coverage that includes transgender-related services.
Websites like GoFundMe often host fundraising campaigns for transition-related costs. Furthermore, organizations like the Jim Collins Foundation and Trans Lifeline Microgrants provide grants for legal name changes and updated identification documents. OutCare even has a prescription savings program offering significant discounts on brand-name and generic prescription medications, with no insurance required.
Educational Support: Empowering Through Information
Comprehensive, accurate information can empower individuals to make informed decisions and advocate for themselves. Educational support can involve everything from learning about the medical aspects of transitioning to understanding one's legal rights.
Websites like the National Center for Transgender Equality offer many resources, including information about health, family, and legal issues. GLMA also provides information and resources to help patients navigate the healthcare system and find LGBTQ+-affirming healthcare providers.
Mental Health Support: Beyond Physical Health
The stress of transitioning, potential social stigma, and dysphoria can all significantly impact mental health. Mental health support might involve therapy with a mental health professional experienced in gender issues, support groups, crisis lines, and resources for managing stress and promoting mental health. By integrating these practices into their care, providers not only enhance relationships with transgender and gender diverse patients, but also contribute to a more inclusive healthcare landscape.
The Trevor Project offers crisis intervention and suicide prevention services for LGBTQ youth, including a 24/7 crisis line. Psychology Today provides a comprehensive directory of therapists, with many identifying as LGBTQ-friendly or specializing in LGBTQ+ issues.
In conclusion, understanding and engaging with these forms of support can empower individuals on their journeys, fostering an environment of self-affirmation, understanding, and resilience. Together, we can work to create a more inclusive and supportive world for everyone in the process of embracing their true selves.
Develop your ability to provide affirming healthcare to transgender patients and connect them with vital resources through our remote standardized patient training. With a live patient actor of lived experience, you'll tackle sensitive health concerns, offer emotional support, and learn how to recommend essential community resources. This training is necessary for clinicians looking to enhance their practice for diverse patient needs. Click this link to learn more and make a difference in patient outcomes.